Give brand a digital soul and staff a smart team member
Play a crucial role in introducing your customer the avatar solution and providing services that help them to grow their business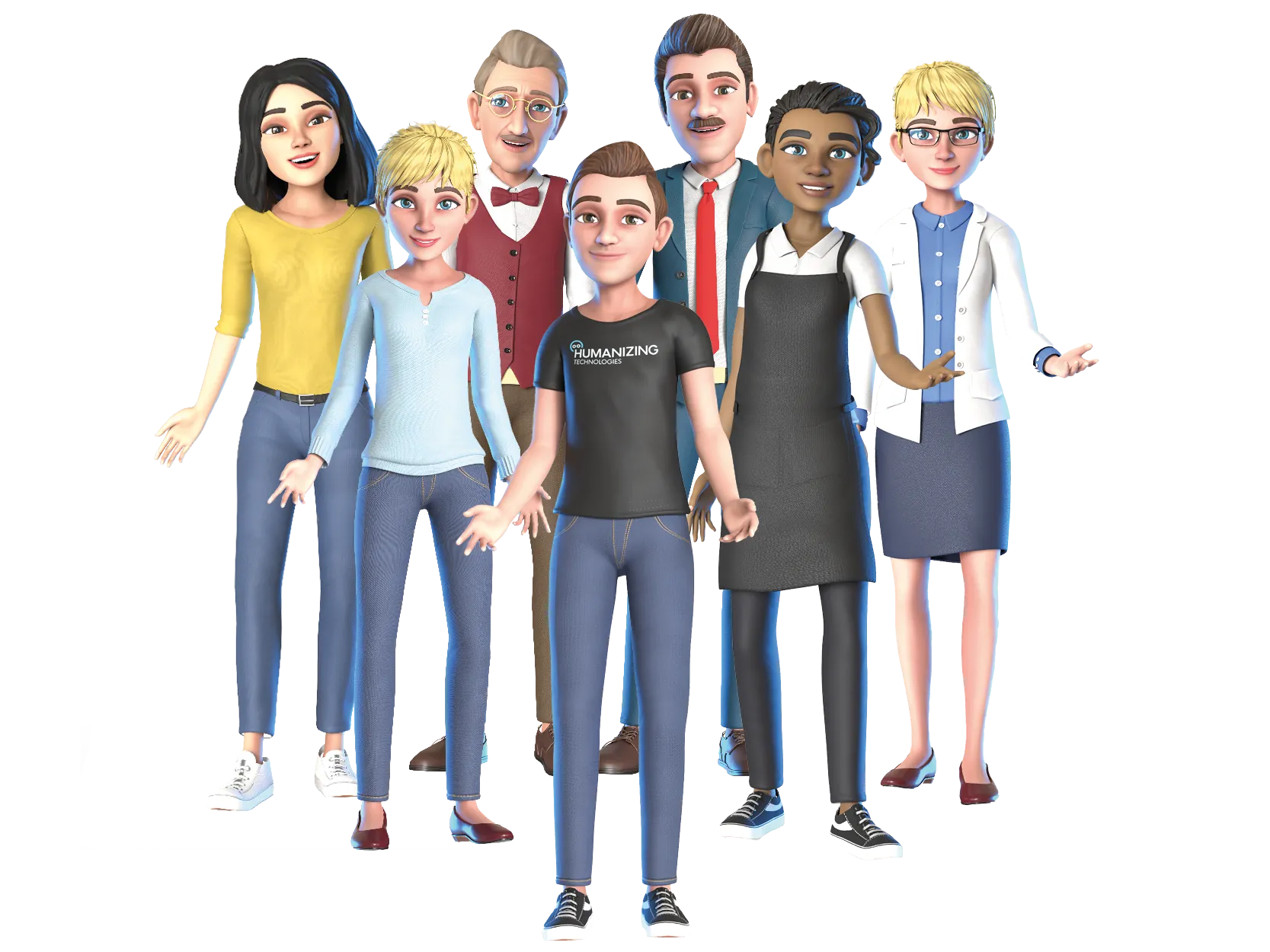 Discover the avatars in action
Simply click on the fields
Loyalty program recommender
Loyalty program recommender
Click here to discover the store recommender that provides customers with information concerning the loyalty program.
Quiz game
Let see how much you know about the Emirates. Click to try the quiz!
Brand ambassador
Let us introduce you our brand ambassador
Robot expert
Looking for the right robot? Click here and interact with Mia, our robot expert.
Colour game
Do you want to put your attention span to test? We recommend trying our colour game!
Bar guide
Hard time finding something to drink, our avatar helps you to find what you need.
Security Gate Controller
See here how our avatar controls who have access to the building and how he informs the right contact person.
Wine sommelier
Looking for the right wine? Talk to Albert, our wine sommelier. He always finds the perfect wine for you!
Humanizing Presentation
Listen how our Avatar presents our company. Imaging how you would present yours.