Plural is a feature-rich middleware
Code-free AND EASY TO USE
No-codin

g for fast customization

A slim and smooth interface with an integrated project flow builder and ready-to-use templates help you to easily customize your robots and avatars. Moreover, no coding skills are required to connect A.I. integrators and third party service providers to Plural.io.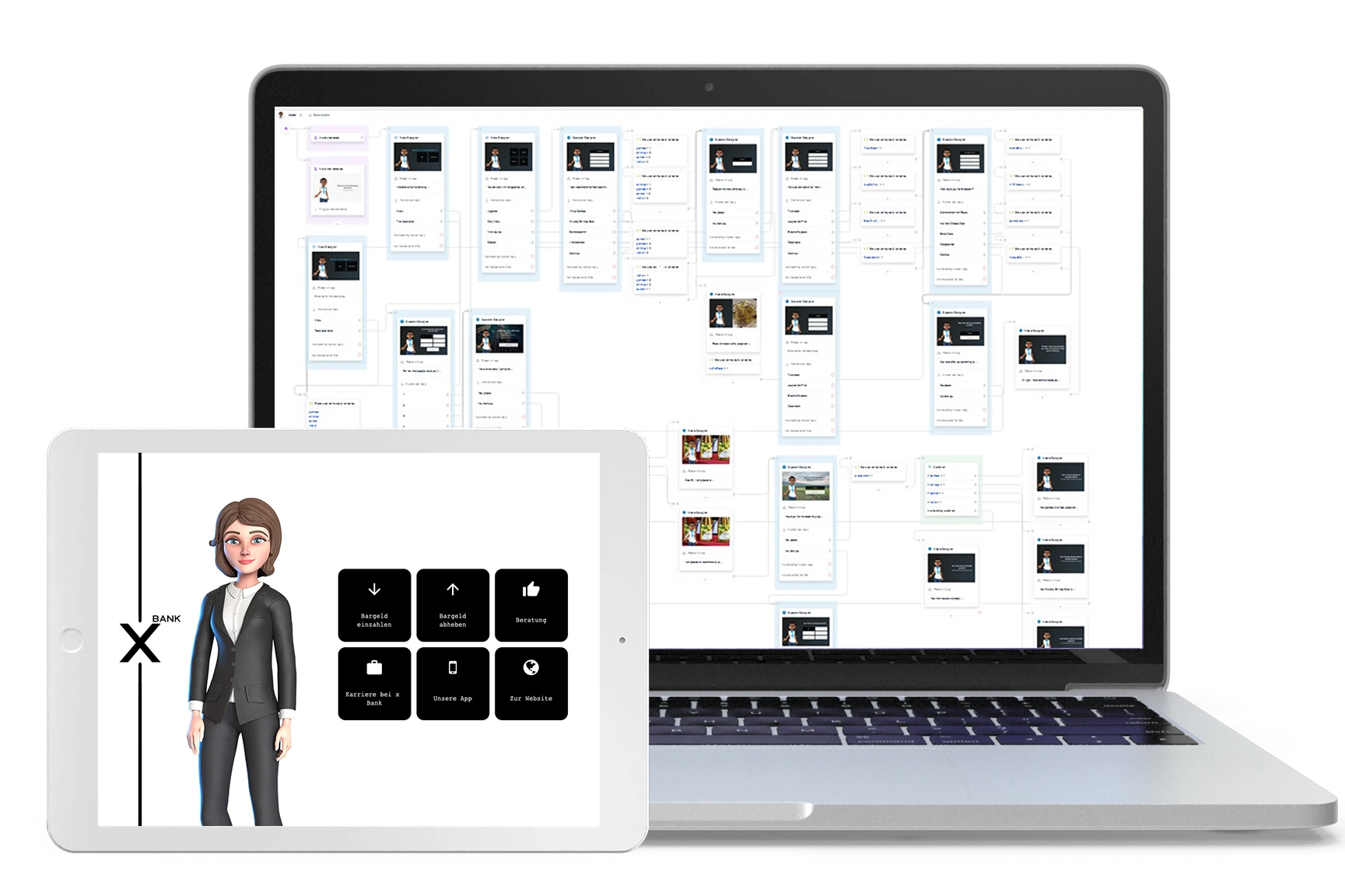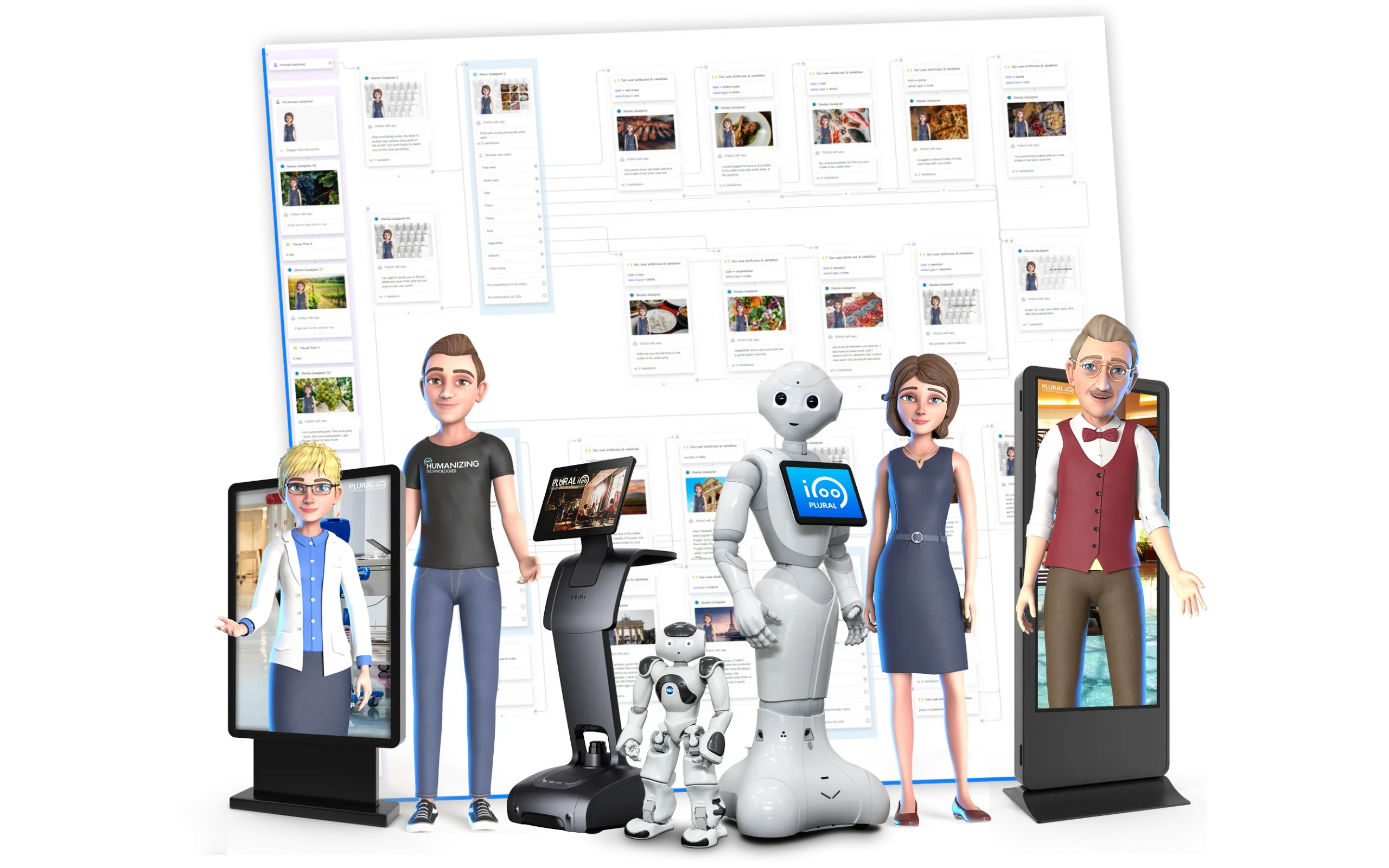 Solve interoperability issues
Connect any robot or digital avatar
Robot-to-robot communication enables connectivity and compatibility between any robot or avatar. Connected to Plural.io, physical robots and digital avatars can communicate and coordinate with each other.
SCALE PROJECTS
High scalability
With Plural you offer solutions to innovate, scale, and differentiate your business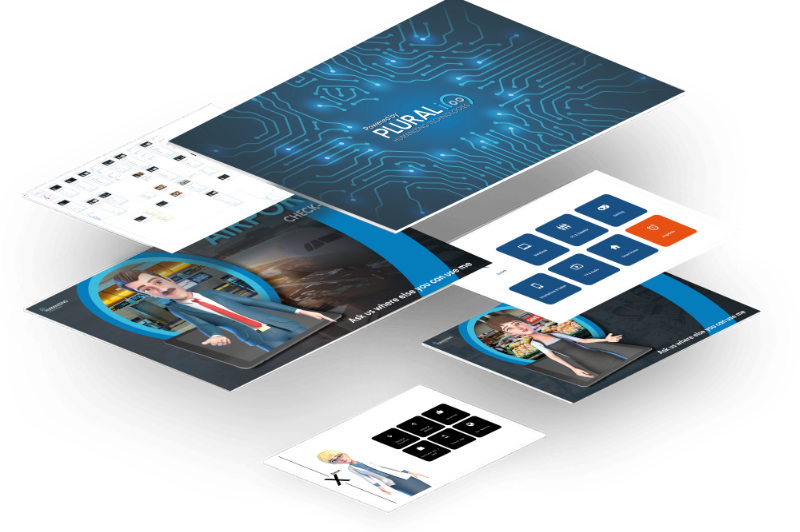 Key features of Plural.io
IoT Connection
The IoT connection allows to start an action based on external API requests
SMS Function
Send an SMS to any defined phone number and reach your contact person with one click
Attributes and Variables
Variables and attributes can be set and reset for more targeted interactions based on these variables
Human Redetection
Triggers different actions depending if human is seen again by the robot or avatar
API Connection
Easily manage API request
QR Code Reader
With this function robots and avatars can read QR code on displays or printed versions and process the data
Condition Function
Robot behaves accordingly to the specific set conditions
Detection Function
With this function robots will initiate actions depending on specific age or gender
Robot to Robot Communication
Robot to Robot Communication
Enable robots to command other robots or to communicate with each others
Proactive Function
Thanks to this feature actions are triggered if a face is seen or a voice is heard by the robot or avatar.
Time Function
Triggers actions depending on specific time frames
Mask Detection
This function enables the robot or avatar to detect whether a human is wearing a mask or not